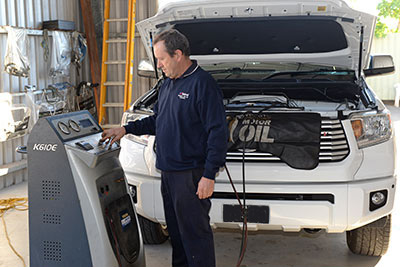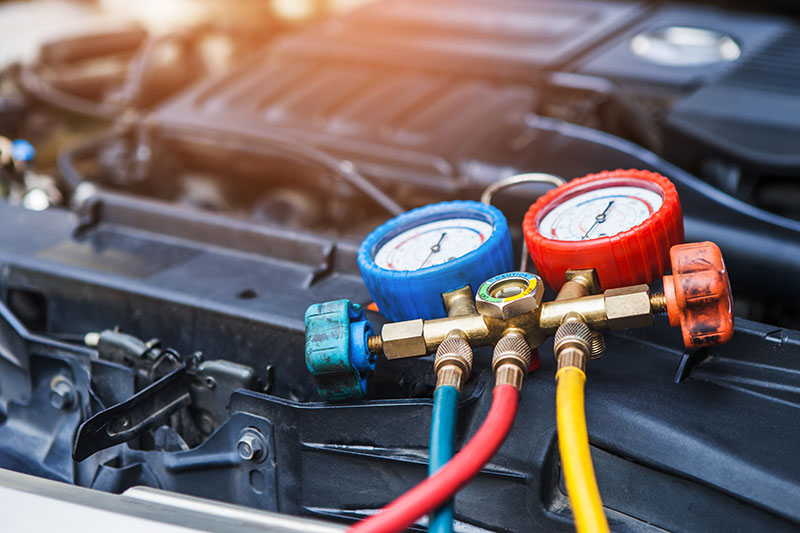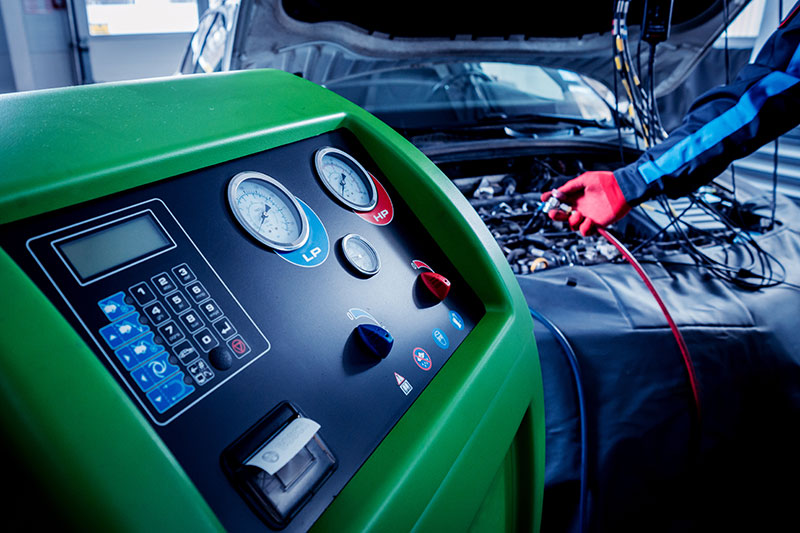 When a car air conditioning system is working inefficiently, it might be time to book it in for an air conditioning service.
Natrad Kempsey are the car air conditioning specialists with a wealth of experience to offer our clients. Regardless of whether it is simply routine repairs you're after, or more comprehensive replacements of components, we are more than happy to assist.
For more information on our full suite of car air conditioning services, reach out to us today by calling (02) 6563 1303.
Car Air Conditioning Services
What is included in a car air conditioning service? Your local Natrad Kempsey mechanic will happily explain what is involved for your car's air conditioner service, but here is a guide of what to expect:
Examination of pulleys and drive belts
Review function of thermostats and valves
Assessment of hoses and associated components
Clear system and regain refrigerant, recording the weight
Add the necessary quantity of refrigerant oil
Charge system with prescribed refrigerant capacity and type
Review condense temperature
Noting the temperature of the suction line
Application of electronic leak detector for system lines and components
Report on air vent temperature whilst running vehicle
It is important to note that your car may hold different requirements in terms of a comprehensive air conditioning service in Kempsey, based on its make, model, and the amount of use it has received. As such, we also provide a selection of additional services, including:
Refreshen, sanitise, and deodorise your system*
Radiator fins and condenser cleaning
Performing the necessary dismantling of components to gain access
Alteration or replacements of pulleys and drive belts
Necessary replacements of thermostats, valves, hoses and more
Installation of new receiver drier filters
Advanced diagnostic testing
*The use of commercial-grade steam cleaning equipment, over simple vent spray, is recommended to properly sanitise your cabin air ventilation system. This will ensure all mildew, mould, and bacteria that could grow within the vent and condenser cavities are eliminated.
Industrial car air conditioning repairs require specialised tools and knowledge for repair, and need to be approached on a case-by-case basis. Natrad Kempsey's air conditioning specialists are fully equipped and proficient to provide air conditioning services for all manner of industrial vehicles.
Reach Out to Get Started with Car Air Conditioning Services in Kempsey
If you are ready to take advantage of our car air conditioning services in Kempsey, please contact us today by calling (02) 6563 1303, emailing us at admin@natradportmacquarie.com.au, or submitting an online enquiry. We can also be reached via Facebook!
Contact Us