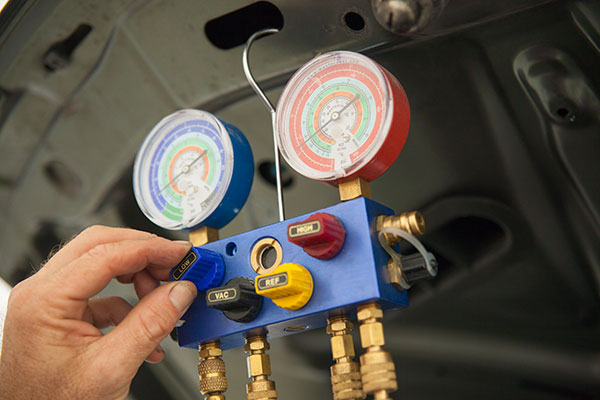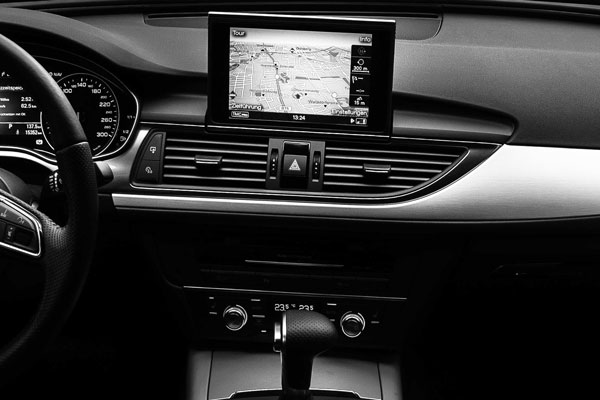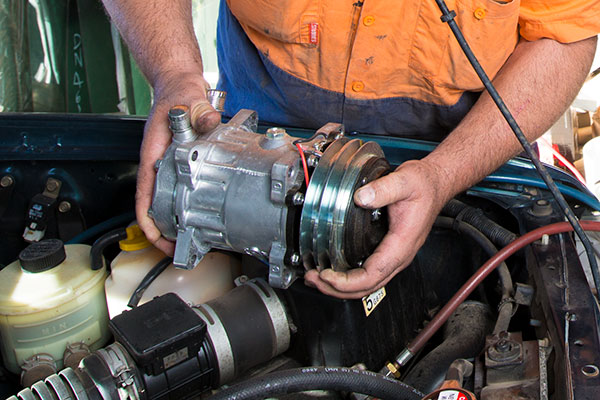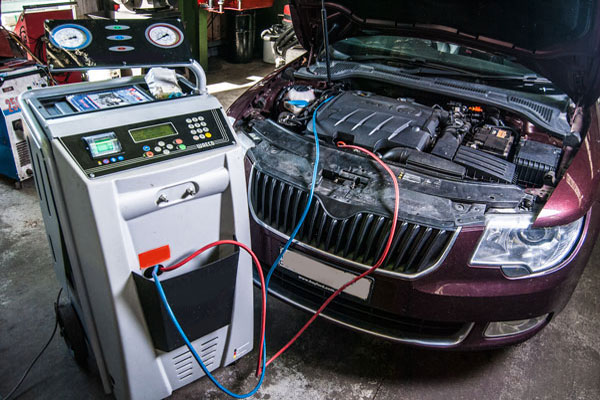 While your car air conditioning system may begin to degrade due to prolonged use, you will find that it degrades much faster when repeatedly used incorrectly. For example, you may find that rubber tubing and seals begin to dry, causing them to crack, and the refrigerant gas starts to leak. This will subsequently reduce the cooling power of your car air conditioning system.
At Natrad Port Macquarie, our team are experts in the industry. We can assist with the necessary repairs and replacements of all your car air conditioning needs in Port Macquarie and surrounds, servicing a wide range of vehicles.
To learn more about what we have to offer, please contact us today by calling (02) 6583 2004.
Car Air Conditioning Services
Our specialists offer a wide selection of car air conditioning services and repairs in Port Macquarie, including:
Drive belt & pulley inspection
Testing vale & thermostat operations
Review hoses & components
Empty the system with the recovery of all refrigerant, both weighing and then recording the amount
Re-introduce the necessary quantity of refrigerant oil
If required, charge the system using the appropriate type & capacity of refrigerant
Review the condenser temperature
Read the suction line temperature
Utilise electric lead detection for system lines and components
Start the vehicle to review the temperature of the air vent
Air Conditioning Services For the Specific Make & Model of Your Car
It is common to find different makes & models of a car holding unique service demands with their air conditioning services and repairs. As such, Natrad Port Macquarie, also has a range of additional offerings you may like to include, such as:
Introduce deodorising and sanitisation measures to clean and disinfect the system*
A thorough clean of radiator fin and condenser
The proper dismantling of wider vehicle parts to obtain better access
Drive belt & pulley replacement or adjustment
Replacing hoses, valves, thermostats or further parts where required
Introduce a new receiver drier filter
Advanced diagnostic testing
*Sanitisation is highly recommended within the cabin air ventilation system using commercial-grade steam cleaning equipment. We do this to eradicate any trace of bacteria, mould, and mildew that is prone to proliferate inside the vent itself and the condenser cavities.
At Natrad Port Macquarie, we are also capable of re-gasing air conditioning systems with both R134a refrigerant and the latest R1234yf refrigerant.
Contact Us for More on Our Car Air Conditioning Services in Port Macquarie
For more, please contact us today by calling (02) 6583 2004, sending an email to admin@natradportmacquarie.com.au, or completing an online enquiry. Be sure to also keep up to date with us through Facebook!
Contact Us